Thursdays 5-6pm
Just £5 annual membership. You will be given handwraps and a gumshield free! Your first session will be free of charge once you have paid your membership fee.
Here's how to put your wraps on! Click on the picture below…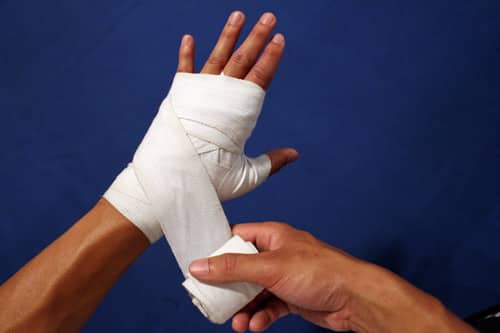 Please note that all must have a SPORTS FED CARD to attend. Available from the Sports Reception.
Cockcroft SAQ and Boxing Pads Session!