Gaudick Gym
Mondays 5-6pm (Technique)
Wednesday 4-5pm (sparring)
Wednesdays 5-6pm (Box Circuits) £2 for one Wednesday session or for both!
Just £5 annual membership. You will be given handwraps and a gumshield free! Your first session will be free of charge once you have paid your membership fee.
Here's how to put your wraps on! Click on the picture below….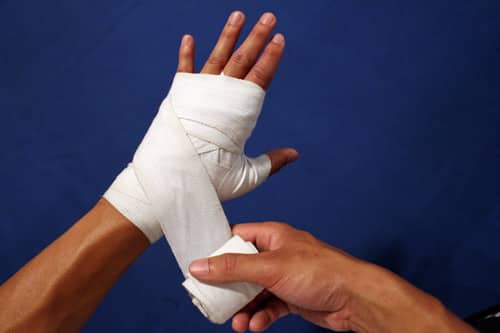 Please note that all must have a SPORTS FED CARD to attend. Available from the Sports Reception.
Wednesday 'Banter Circuits' – Fun as hell way to get super fit!
Brighton Uni students may be invited to Eastbourne Boxing Club if they are dedicated and show good progress!